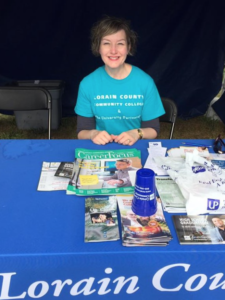 Hi Everyone—
Welcome to my February blog. Yes, I should have posted a January entry, but life and work prevented me from uploading my thoughts as we moved into Spring semester. Choosing a new textbook for the basic course at my institution (Lorain County Community College in Elyria, Ohio) was one of the biggest reasons I didn't finish my January blog. I confess that we've been using the same book with various updates for more than a decade—-long before I took over the position of program coordinator for communication studies.
So, what have I learned along the way of considering books for the basic course?
There are insightful updates for the digital era to help our students.
Scholars reach out to ordinary faculty (aka me) to discuss the benefits of their books.
Reviewing content challenges the needs of our students and our own scholarship in the communication discipline.
Exploring books and Open Education Resources (OERs) opens important conversations about balancing affordability for students and faculty compensation/load expectations.
Ultimately, I find myself conflicted. As a first-generation college student, I want the most affordable option for my students. Yet, the most affordable option doesn't guarantee the best content for improving communication knowledge, skills, and competency. As faculty members consider textbook costs, we must ensure that we're providing students with excellent content. I'm not sure I have the solution to this quandary. Let's continue the conversation. I'd love to hear how you're navigating the basic course in 2019.
Please feel free to contact me at: tbosley@lorainccc.edu.